£25.99
£51.99
Pocket Pen Fishing Rod
Attention: due to high demand we have very limited stock. Grab yours NOW before we sell out.
You can take your family to go fishing, experience the joy of outdoor camping, and let the children enjoy the fruits of their labor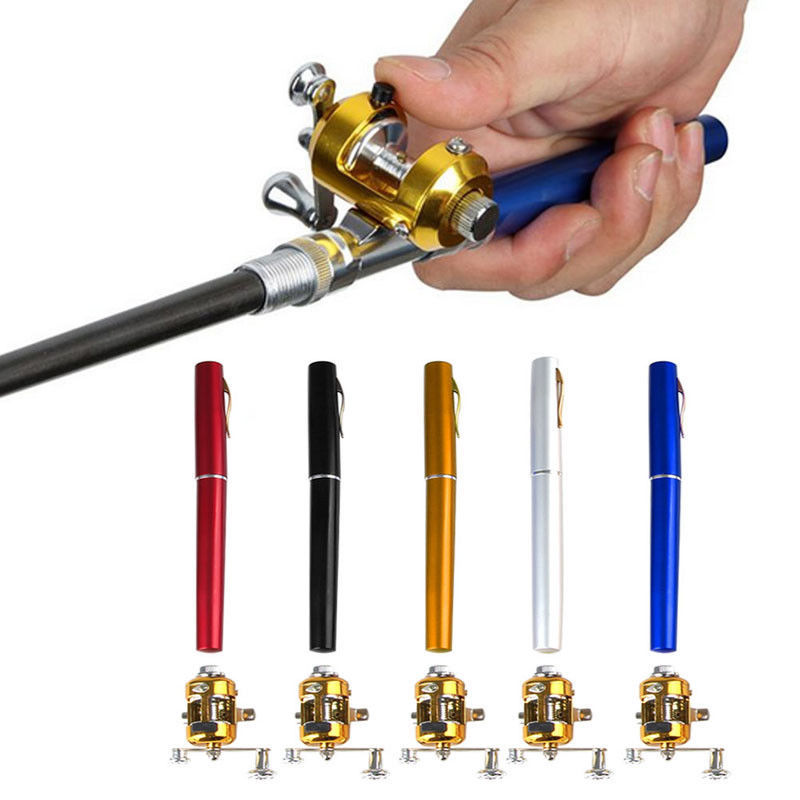 Features:
Fishing anytime, anywhere with this world smallest fishing rod
It is Portable, Compact, Lightweight and easy to use.
Fits Pocket, Glove Box, Briefcase, Backpack.
Suitable for fishing from a boat, a dam or on ice.
Perfect gift for the avid fisherman, executive kid on the go
PRODUCT DESCRIPTION
Premium Quality Fishing Rod
Glass steel fiber rod, solid and strong to fight with big fish, and aluminum alloy shell, corrosion resistant and lightweight
.
Premium Quality Fishing Reel With Line
Mini spinning reel with fishing line, 4.3:1 gear ratio, 2+1BB with copper axis for smooth and easy operation
.
How To Use
Open your pen rod by taking off the cap, simply insert the reel between the two grooves on the pen and twist the screw down to tighten the reel onto the rod.
Question:What is the maximum size fish that can be caught with this pole an reel combination?
Answer:

Probably depends on what kind of line you put on it. If you work the fish in gently you can probably catch something 6 pounds plus.
By 

Brandy Dickens

 
on January 2, 2020


Question:

Why does it want you to choose between 27.6INCHES or 51.2INCHES, what is the difference when fishing?
Answer:

The longer the rod the farther you can cast.


By Jgrandsts on February 16, 2020


Question:

Does it have anti reverse?
Answer:Yes,

I bought it as a gift for a cousin. Its a cute little rod and real and fairly heavy for its size. I think it would be handy to keep in the car or throw in a backpack.
By CoyoteS550
on January 6, 2020