£48.49
£96.99
Apollo Space Saturn V Rocket Lamp
?2020 Newest Unique Design——Limited time sale 1000 PCS
? The Apollo Saturn V Rocket Lamp is a must have for Rocket Ship fans.

? With the Mesmerizing Apollo Rocket Lamp you can add a little bit of magic to any room, instantly.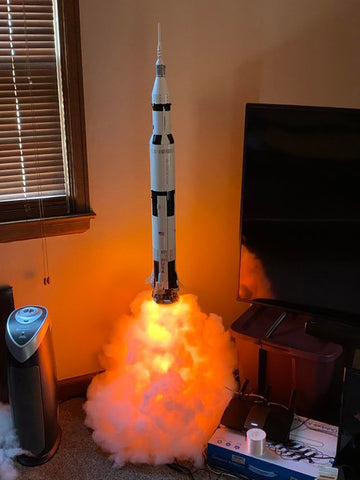 ? A fantastic innovative gift for girls/boys/women/kids/parents/friends etc... on thanksgiving, Christmas, holiday, wedding, Valentine's Day.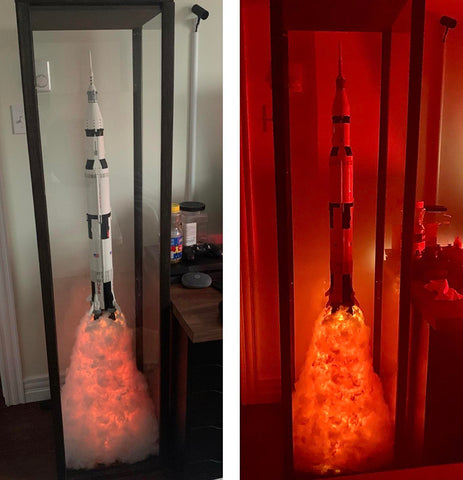 ? It's so pretty you can display it anywhere to spark your imagination or your creativity!  The rocket moon lamp adapts to bedroom, office, bar, restaurant and any other comfortable environment.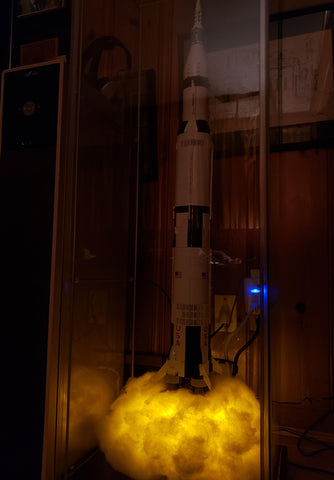 FEATURES:
A Perfect Gift
Touch to change color and adjustthe brightness
Charge with standard 5V DC USB output
Based on safe PLA material, energy saving and environmental protection.
Package Includes & Note:
1×Apollo Space Saturn V Rocket Lamp
1×USB Charging Cable
Please charge the Rocket Lamp through the PC usb port (DC5V, 0.5A) for a longer service life and keep the adapter fully charged before using the product for the first time.
Shipping & Guarantee
We are proud to offer reliable insured worldwide shipping (5-12 business days) straight to your doorstep.
Every package comes with its own unique tracking number to ensure accountability.
On top of PayPal's Buyer Protection policy, we have included a full 30-day money-back guarantee to ensure your satisfaction.